XS11 Friends,
Thanks again for the input on the seat. All-In-All, it isn't horrible and I have the OEM seat so I haven't changed anything that can't be changed back in about a minute. I wanted a little custom touch but also wanted a bike that looked restored.
I can't have it both ways.....
The tank painting turned out pretty good and is certainly an improvement.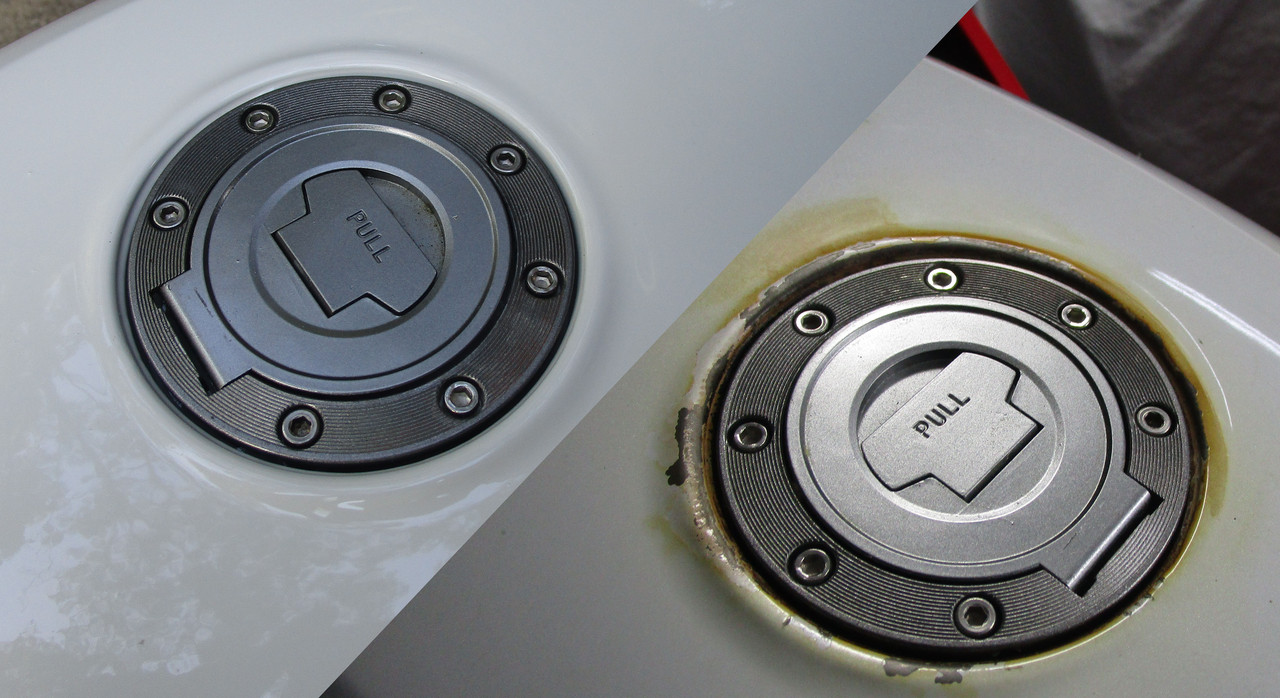 However, there is a bit of discrepancy in the paint quality. All the original paint on this machine is a pearl finish. Pearl requires three stages to perform properly (or so the guy at the PPG store tells me). I asked him to mix my paints single stage and he warned it would not be the level of quality of the three stage process (Base, Clear w/Flake, Clear). The paint "COLOR" is accurate. However, using single stage the "Flake" is not nearly as pronounced.
If I had a real paint booth, I might have went the other route. However, I'm painting in my backyard dealing with bugs, pollen, and etc. Shooting something three times is gonna be very difficult. I can wet sand off an spec of dust but not under multiple layers.
The difference in the painting methods would also have added another $200+ for supplies but several days before all the coats were on and finished so I have to live with a slightly lesser quality finish. Compared to where we started, the now wet sanded and buffed tank top is much nicer looking....(aside from that sharpie fix
).