Picked up this gem this past Saturday
Browsing through C-List, as I often do, it had a $200.00 price tag and I scooped it up, with title
The owner purchased it in 1990 with 34.1k on the clock, put it down on the right side at 35.6k and it has been in a garage since.
There is a dent in the tank on the right side from his leg which may be able to be "blown out" ? Not sure of the procedure for that, anybody with some info will be appreciated.
The right (#4) exhaust pipe has a sizable 5" dent that chokes about half of the area off that will be replaced asap.
All turns will be replaced and the gauge cluster is cracked.
As of today I have the oil drained, all the spiders out, carbs off to be rebuilt and the general checkover.
Also have a message to Franks Forks for replacement and an ebay list on hold til I see how the engine sounds.
Stay tuned BRB
[url=https://postimg.cc/image/43n9zwmgh/]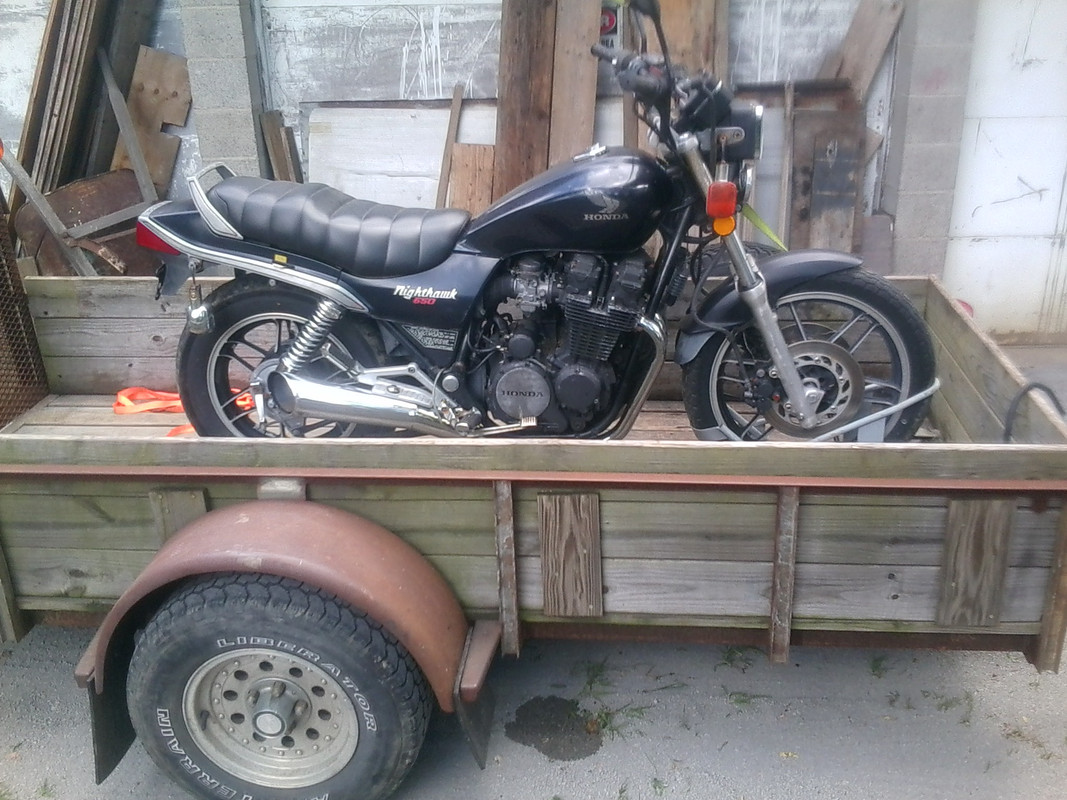 [/
__________________
1980 XS1100G "Dolly G" Full Dresser (with a coat of many colors
)
1979 XS1100SF (stock-euro mods planned)
1984 XV700L Virago (to be hot-modded)
1983 XJ750MK Midnight Maxim (semi-restored DD)
1977 XS650D ( patiently awaiting resto)
Sometimes it takes a whole tank of gas before you can think straight.