XS11 Friends...…
As usual, ya' get what you pay for!
I purchased a set of cheap intake boots from China. They looked GREAT (at first glance) and I IMMEDIATELY ordered another set (before installing the first set).
When I finally got around to installing the first set, I quickly realized they had put the tuning ports in the wrong position(s) on the boots. Basically, they put the left ports in a location appropriate for the right boots and vice-versa. When the carb port is oriented properly, the tuning port is wrong and vice-versa here too. See the photos here I sent to the seller...…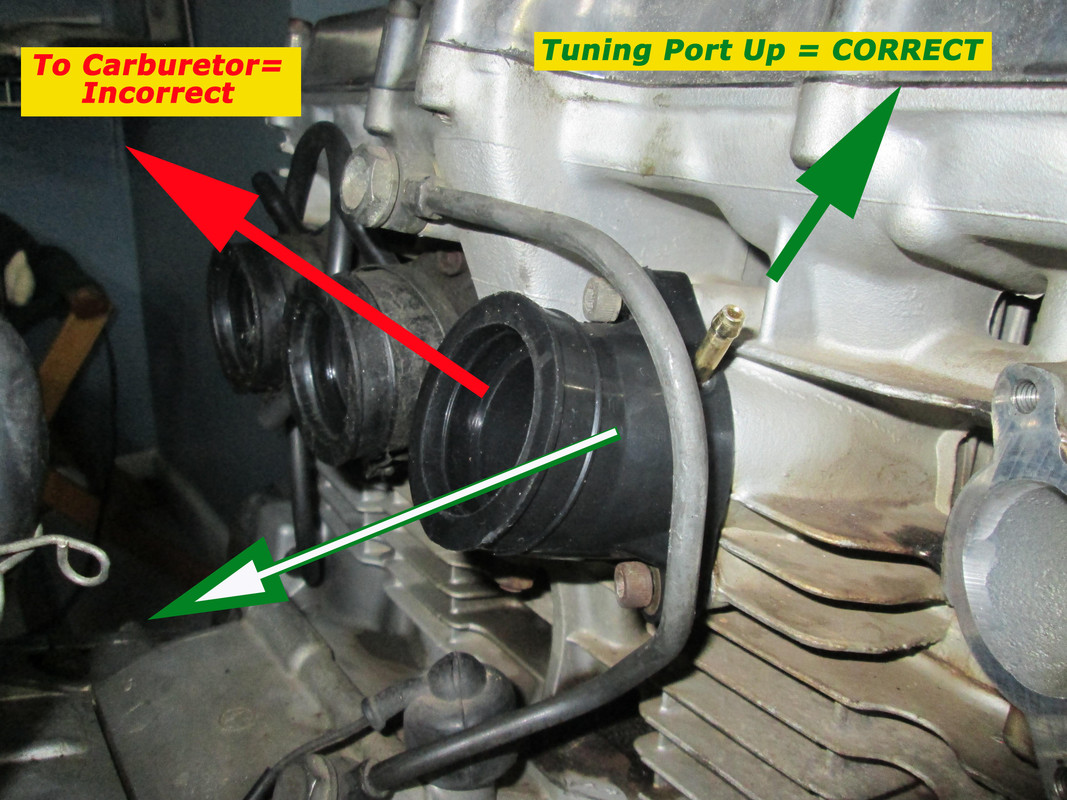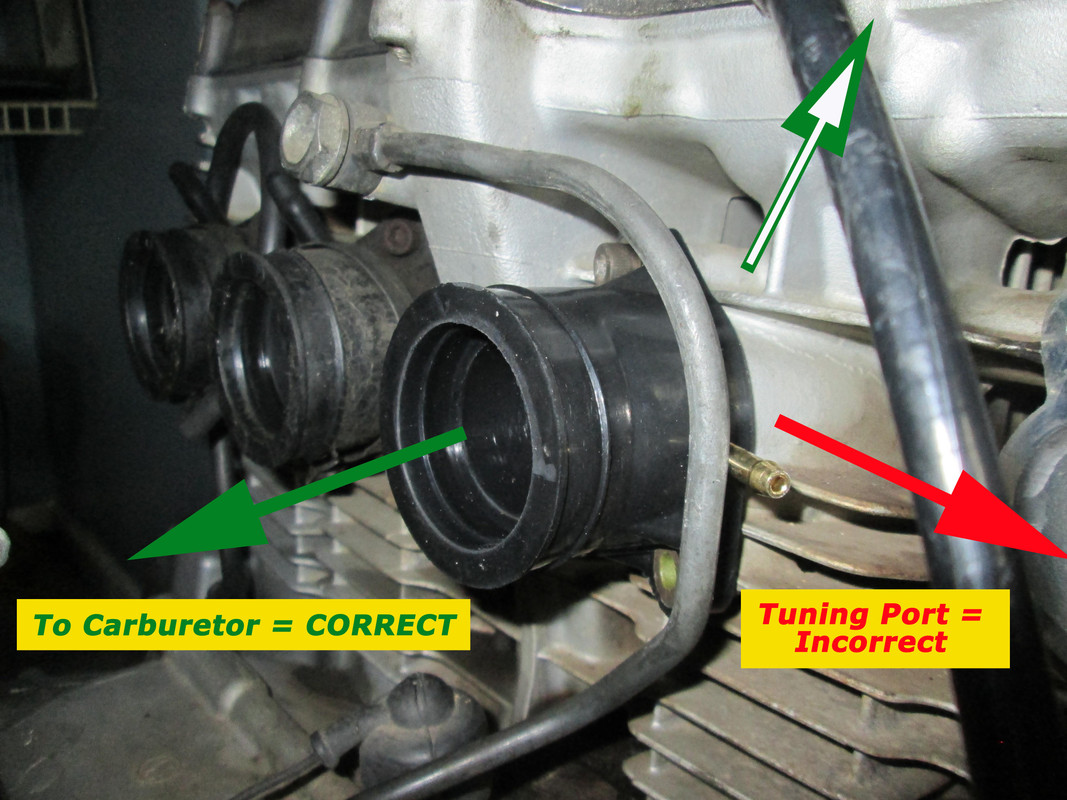 Just try and explain this to someone that doesn't speak your language well!
The seller's wanted them shipped back for a refund. Ain't wasting the time for that.....
I WAS able to make them work by plugging the port on the inside boot and adding another using ports from the bad set. Without some advanced tools, this "repair" would be impossible.
The "BOOTS" are very nice.... too bad they couldn't put the tuning ports in the correct locations.
BUYER BEWARE OF CHEAP DEALS FROM CHINA!!!!
Ebay Parts Labeled as "UP2 MOTO" Part Number JKJ-20
EBAY AD:
Carburetor Intake Interface Glue For Yamaha XS1100LH 1981 / XS1100SH 1981
100% Brand new high class quality and very durable
Good working condition and easy to install
Color: Black
Material: Rubber
Package included: 4X Carburetor adapter interface
Fit for :
Yamaha 2H7-13586-00-00:
Yamaha XS1100 1978-1982
Yamaha XS1100E 1978
Yamaha XS1100F 1979
Yamaha XS1100G 1980
Yamaha XS1100LG 1980
Yamaha XS1100SG 1980
Yamaha XS1100H 1981
Yamaha XS1100LH1981
Yamaha XS1100SH 1981
Yamaha XJ1100 1982
Yamaha XJ1100J 1982"

DO NOT BUY THESE
Sincerely,