Ok, here's the front view of the cam chain tensioner, with the plug removed sitting off to the side.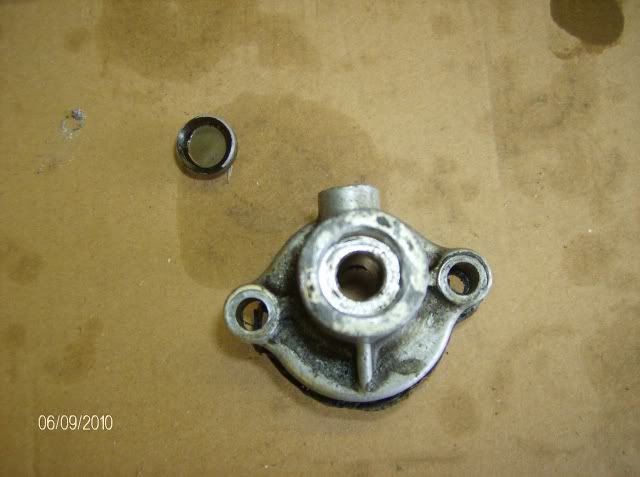 Here's where the o ring is, under the lock nut on the side.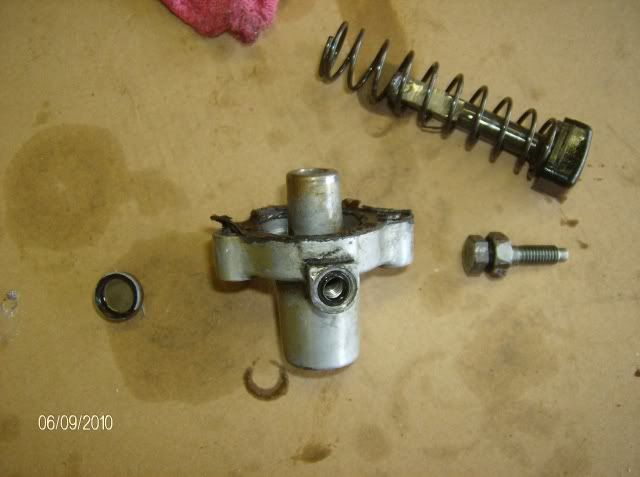 If you just clean out the front part of the tensioner, you can either get the correct cap for it, or put a glob of RTV over it to keep it from dripping.
__________________
↓
↓
↓
79F - owned since '89 - FJ fork mod, solo seat mod, Dyna 3Ω's, 14MM M/C (168K miles)
79SF - every day rider, solo seat mod, Brembo 16MM M/C, Accel 3Ω's, Supertrapp (125K miles)
"If it ain't broke, modify it"
30 year XS11 owner
☮