For Sale: New In Boxes Perfect NOS Complete 1978 Stock Standard Exhaust System. Just like what the parts person would slide across the counter (if there were any left); never installed, barely touched, 100% factory issue assemblies, including both mufflers, the center header pipes, mounting brackets, chrome flanges and gaskets.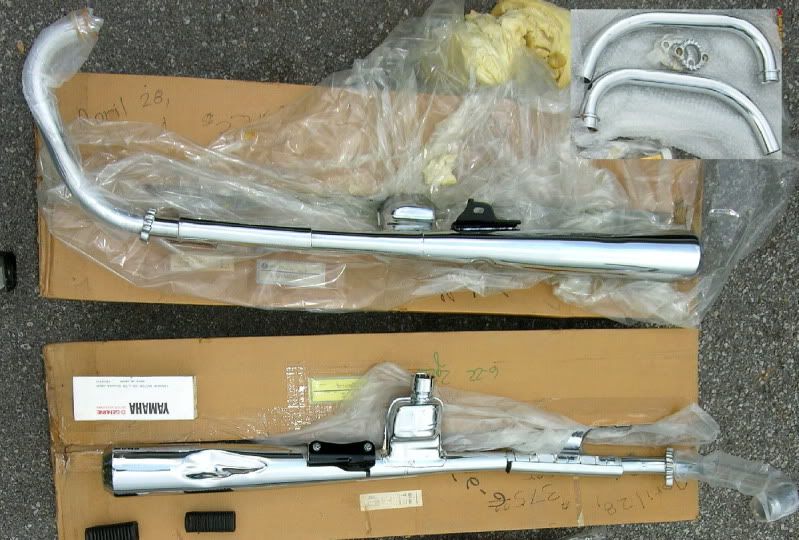 This system is virtually too nice to put on a bike. Price is
$2000 shipped in the USA; $1800 if you pick it up
in Fayetteville Arkansas. This is likely the first, last, one and only chance to buy a complete NOS XS11E exhaust. Please don't send offers or nasty insulting eMails, plenty already in hand. This is not a desperation sale; if they sit on the shelf another 30 years the value will only increase. If a super choice '78 XS11 with a missing, rusted, or damaged exhaust comes up, that is where this system will end up and will increase the value of the bike more than
today's
asking price.
Call, PM, or email war_bar(at)hotmail(dot)com ~ (479) 304-1216. Thanks!